KDV
DIESEL FUEL VIA CATALYTIC DEPOLYMERIZATION
Go to ADVANTAGES
ADVANTAGES
Plants running the KDV are more advanced and environmental friendly comparison to older traditional energy plants.
more …
ICR
The ICR [Ignition Core Reactor] is a patented "made in Germany" and "TUV" certified compact and highly secure accessory for cars, trucks, buses and many engines that runs on DIESEL or GASOLINE. The fuel that flows through ICR will provide for a much faster combustion process that leads to increased power of the engine and decreased poison substances through the exhaust gas.
more...
More than 80% of soot emission reduction

Reduction of nitrogen oxide emissions with up to 20%

up to 15% fuel consumption reduction, regarding to the conditions of engines
KDV PLANTS
The actual made variants of the Conversion Plants are in sizes offering continuous production of 250, 500 and 1,000 l/h and the additional created sizes are for 5,000, 12,500, 75,000 and 125,000 l/h.
KDV250
Small Systems
These units can be mobile units, and are specially designed for coal and biomass applications to produce storable synthetic diesel or energy.
more..
• Diesel output range:
The KDV250 plant produce 250L Diesel in hour. (2000tons/year)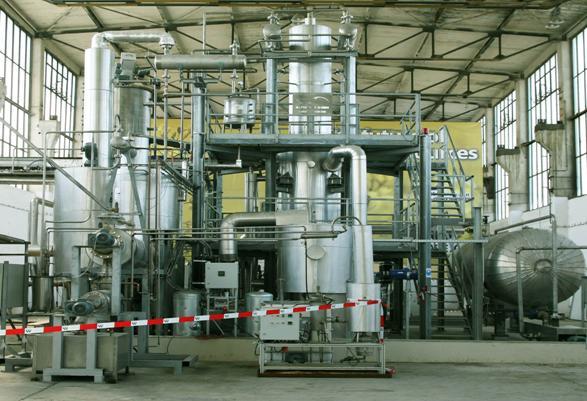 KDV1000
Medium Size Sysmems
The KDV 1000 as with the other medium size systems is fully equipped with more than 85 sensors for automatic operation of the plant.
more…

• Diesel output range:
-KDV500 …4,000 tons/year
-KDV1000…8,000 tons/year
-KDV2000…16,000 tons/year
KDV5000
Large Systems
With these big systems we can achieve economies of scale, therefore lowering the production cost per liter of diesel.
more…
• Diesel output range:
– KDV5000…40,000 tons/year
– KDV12500…100,000 tons/year
brown coal to diesel
4 tn Brown Coal




+
20 kg Lime






KDV

1 tn Synthetic Diesel




+
- Glowing Coal/ Asphalt
- Distilled Water
- CO2